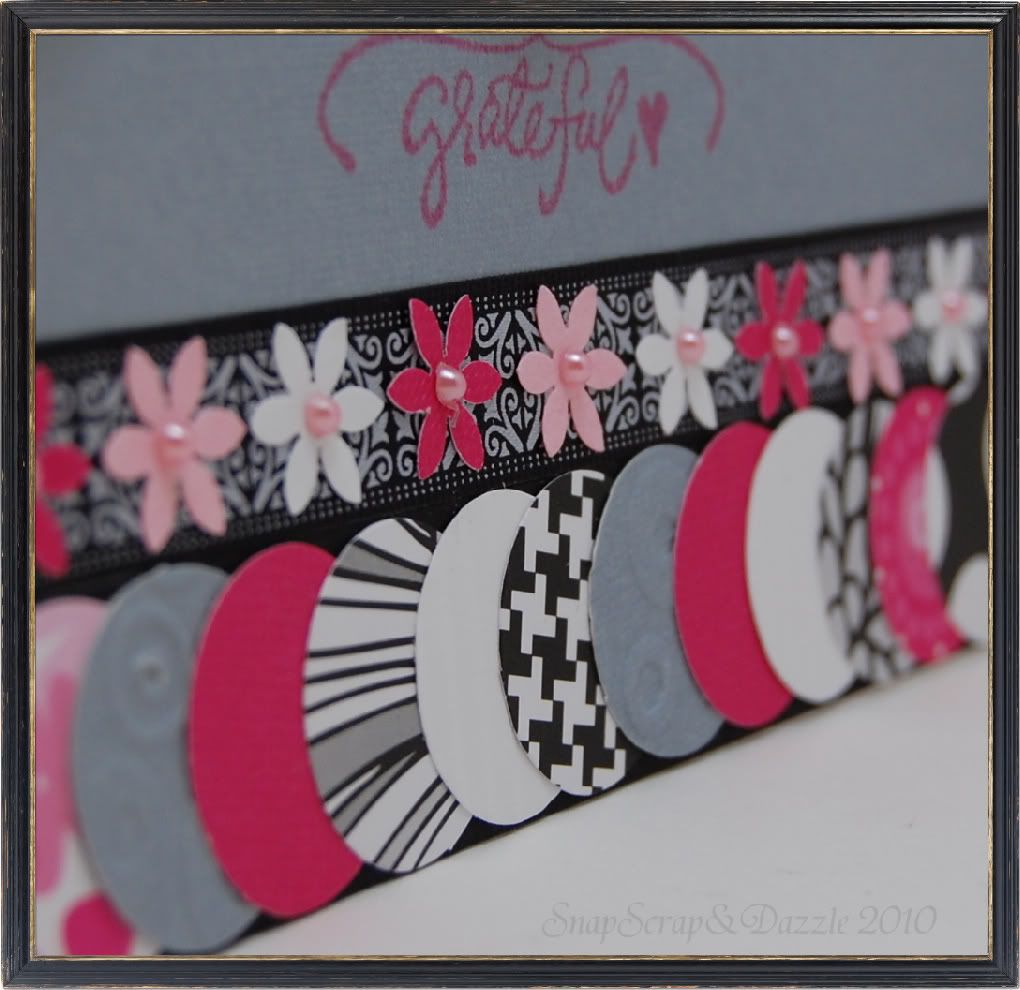 Happy Saturday Evening! It's been a stormy day here, but I'm not complaining. We need rain! And, it's a good excuse to do more crafting and watch movies. Hubby and I watched 'Hachi' while I crafted. If you haven't seen it, it's very cute and family friendly. It is about a dog named Hachi who was an Akita (Japanese dog breed) and very loyal to his master. It seemed kind of fitting since Arielle's inspiration for the ColourQ challenge this week is from a Japanese flower.
I apologize for the poor photographing. The dark pink is really dark pink and not red.
SPIES:
STAMPS:
Grateful sentiment from stash.
PAPER:
grey, white, light pink and black cardstock. LOADS of DP from stash.
INK:
Pink
EXTRAS:
Black decorative ribbon. Light pink ribbon. white, pink and black buttons. Flower and circle punches. Light pink gems.
As my SIL would say ~ ~
Peace, Love, & Stamp!